Meifu Shinkage Ryu is traditional japanese martial arts of Shurikenjutsu, Fundokusarijutsu, Shokenjutsu, Onkenjutsu and other Kakushi Buki (Hidden weapons).
Meifu Shinkage Ryu is only one school of Czech Republic, which teachs authentic shurikenjutsu, Fundo Kusarijutsu and other small hidden weapons.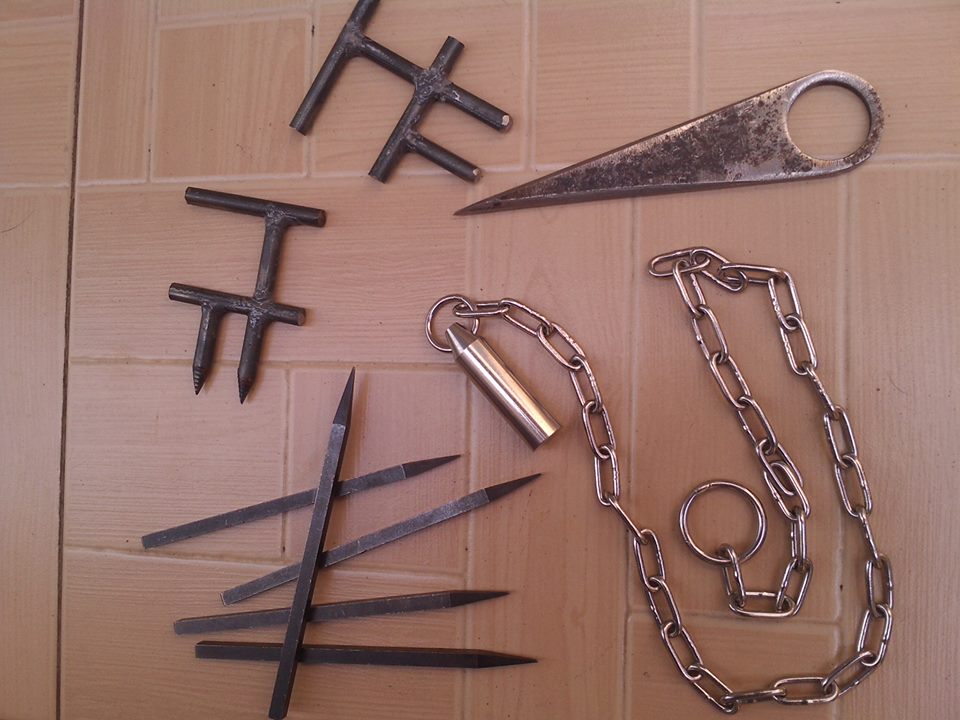 In November 2011 was held under the leadership of Soke Otsuka historically first seminar Meifu Shinkage Ryu in Czech Republic. From that time was established Keikokai of this school in Prague as official branch of students Meifu Shinkage Ryu in Czech Republic.
In November 2013 Filip Bartos passed the test of first dan (Shodan) and became official teacher and Shibucho (representative) for Czech Republic. Also Keikokai Prague (training group) became official Shibu (branch) for Czech Republic.
Shibucho is representative for the country. Represents the school and Soke (Grandmaster). Is in his region responsible for the development and the level of Meifu Shinkage Ryu.
Meifu Shinkage Ryu ranking system has ONLY 4 dans.
Name of Meifu Shinkage Ryu consists 5 chinese characters. Mei 明, Fu 府, Shin 真, Kage 影, a ryu 流 and each of them has their own meaning.
"Mei "明" means clear. It is also used for smart, wise and knowledgeable person.
"Fu "府" is an organization in which these people gather.
"Shin "真" means true.
"Kage "影" means shadow or the back side of all things.
The combination of these two characters means that every truth has its opposite or back side and the truth and shadow are inseparable as the two sides of the coin. Like "Kyo-jitsu" "虚 実" (truth and lies) or "In-Yo" "阴阳" (light and dark).
The fifth character "流" means a stream or flow. Many Japanese martial schools have at the end of the name of the character which wish to pass the art from a master to students and create the endless flow of water, which originates in the mountains, flows through the plains and flows into the Sea.
To summarize above, students Meifu Shinkage Ryu should understand that everything in this world has two sides. Student needs to gain wisdom, to be able to distinguish between truth and its shadow (Shinkage) plus colleagues to help him in school Meifu Shinkage Ryu. Name of the school Meifu Shinkage Ryu is the message of its founder Someya Sensei.
If you have interest to open branch or Keikokai of our KŌRYŪKAI DOJO or branch or Keikokai each martial art in Your city or country don´t hesitate to contact me.
As well if you have interest to organize trainings or seminar in Your city or country.
For any questions don´t hesitate to contact me.
Shibucho Filip Bartoš
filip@bujin.cz
tel: +420 736 534 469